Bike Night 3 - Choppers in Big Sky
July 14, 2021 6:00pm - 9:00pm
Bike Night 3 IS BACK ON!
Wednesday, July 14th
Join us for a night in Big Sky at Choppers Grub and Pub. We will meet at the dealership at 6 pm per usual. We will take a scenic route there and ride as a group.
Show off your ride, meet riding buddies, and kick back with fellow riders for the evening! Bozeman motorcycle events at Yellowstone Harley. All bikes welcome!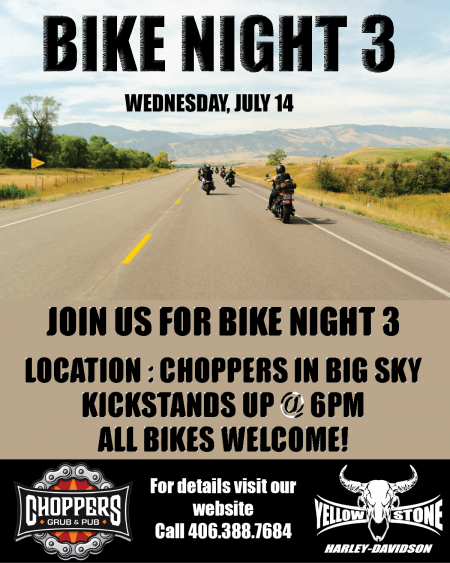 Back to previous page